A Gift from Doug features six blocks made from specific outfits surrounded by a double border cut from over two dozen dress and polo shirts.
 Love Remains the Same is an easy-care quilt designed to provide comfort daily, whether at home or traveling.
Mad About Plaid - a group of unique quilts in the same diagonal design for Daddy's Girls.
Following are links to completed memorial quilt projects housed on my original blog. For your convenience, each will open in a new window so that you can browse and compare without losing your place here.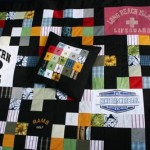 A Crossword Puzzle for Mom and Dad - Fabrics represent specific letters and are placed in a crossword grid to spell out words that that describe a much-loved son.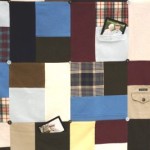 A Tribute to Mr. Gamble - Cozy lap quilt of Merino wool, flannel and corduroy.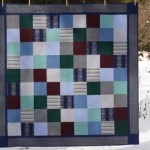 JJ – you are missed . . . – Work, dress and leisure shirts combine to create a comforting quilt.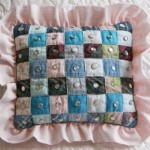 Memories of Papa - Unique items for each member of the family.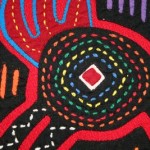 Mola Tribute - A memory rather than memorial quilt that celebrates Kuna artistry.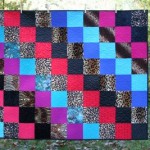 Remembering Cynthia - Vibrant colors and rich textures pay tribute to a beloved mother.
For questions or comments on any project, please use the contact form or email crystal@custommemorialquilts.com